End-to-End
Innovation
Think about now, about the near future, and about many years from now. That's how we work. What do we have now for today? And what do we have today for the future?

The global demand for production of fibers, fuel, and energy just keeps growing. And this demand has to be met by sustainable businesses that use increasingly less natural resources. This is an important focus of our research: to make the forestry segment have the highest possible yield per hectare.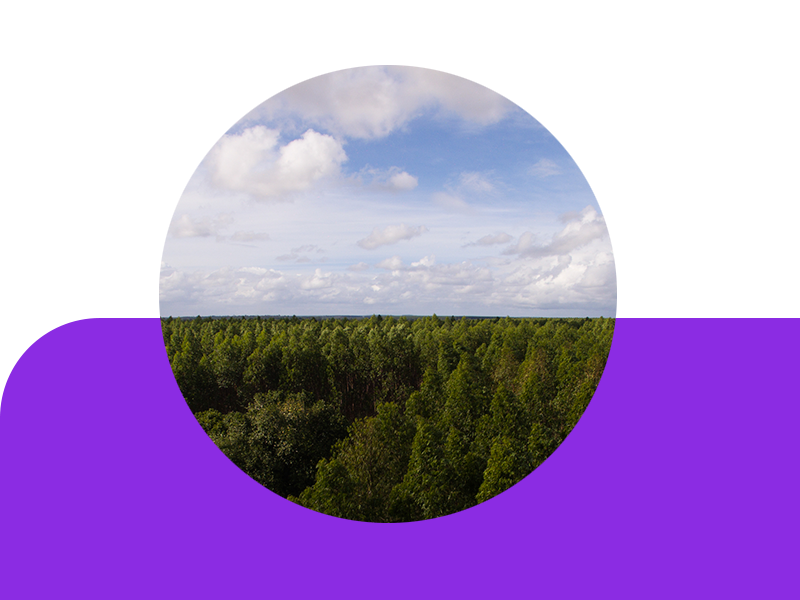 We have four research centers in Brazil. Part of them dedicate their efforts to studies that focus on forest innovation, in other words, to make our plantations ever more productive and sustainable. Another front is industrial innovation. We work with our teams in partnership with universities, research institutes, and startups to ensure that our industry processes also reach the highest levels of efficiency and sustainability.
Together with FuturaGene, Suzano's biotech subsidiary, we have developed technologies applicable to various industries such as pulp and paper, biomaterials, biofuels, and renewable chemicals. FuturaGene technologies promote increased productivity during plant growth and improved post-harvest processing capacity, in addition to protecting plantations from pests and diseases or in response to climate change and scarcity of natural resources.

Suzano Canada, located in Vancouver, develops innovative products and applications for lignin.